This is a question that we are asked very often. There are a huge variety of Fountain Pen Inks available, some are better than others. Here is a brief guide to the inks that we like to use....
Note that these are our opinions based on our experiences. We are not affiliated with any of these productes and offer the information as advice only.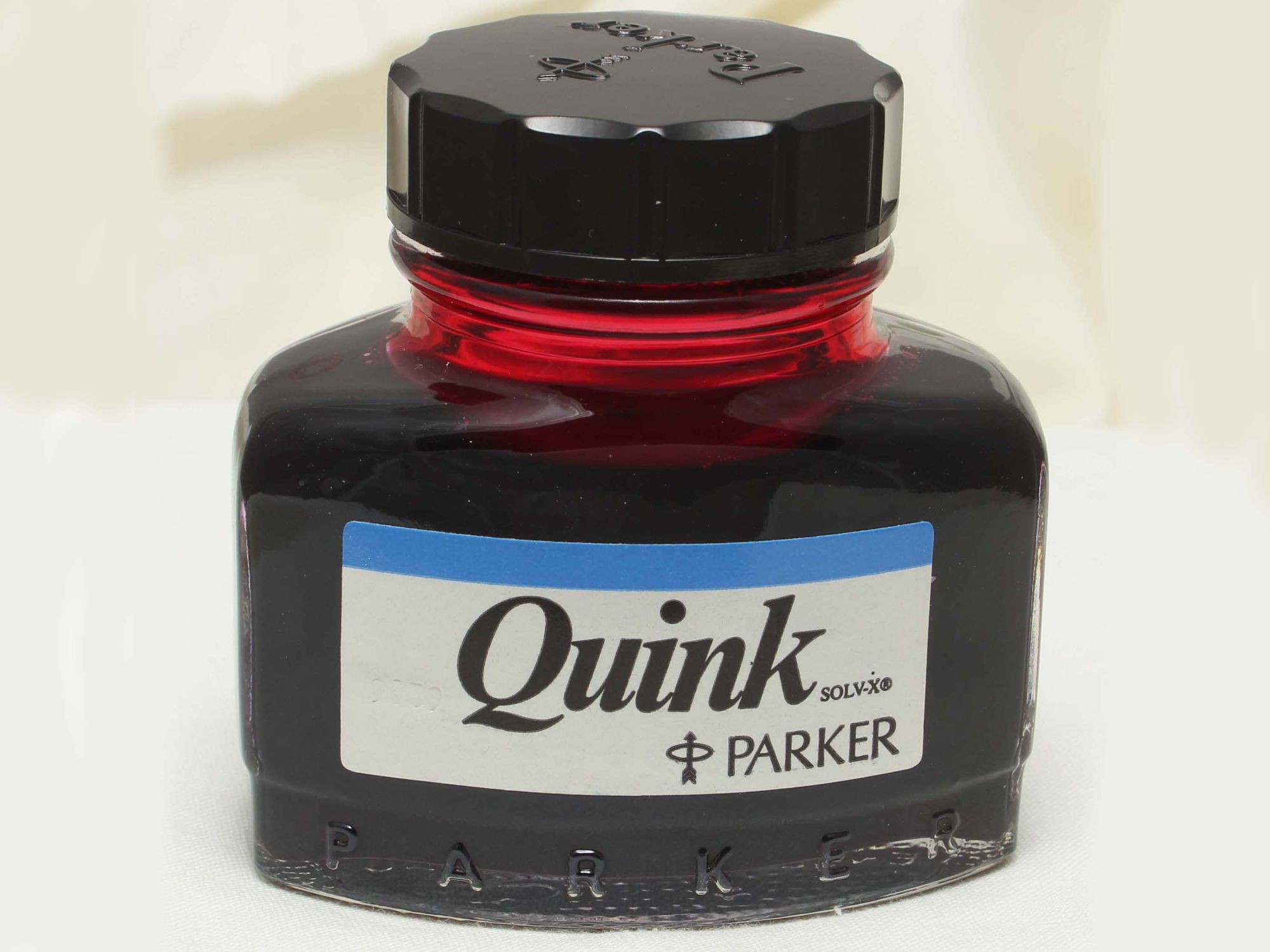 Our advice is always to use fresh, good quality ink. Ideally the ink should be less than 2 years old. after that time the ink can either be contaminated with dirt and debris or it can start to break down which may result in sludge forming at the bottom of the bottle. If any of this sludge finds its way into your pen then it can cause blockages and poor ink flow.
Parker Quink 👎 is widely available and is a good 'safe' choice. It was developed back in the 1930's and was designed not to damage or stain the celluloid plastics which were to be used on the new Parker Vacumatic.
Quink is only available in two colours, Black and Washable Blue. The Red ink illustrated here is no longer available. I have mentioned Parker Quink mainly because it is widely available but there are much better inks out there. Parker don't seem interested in selling ink any more, their website doesn't work properly and contains grammatical errors and spelling mistakes that no-one seems to care about. It is a shame but if they aren't interested why should we be??
Diamine 👍👍👍 are one of the largest independant ink manufacturers and have a wonderful range of inks in a huge assortment of colours. If you can imagine a colour then Diamine will have an ink to match. Check out the Shimmer inks which are very popular at present.
The inks are available in cartridge form as well as bottles which is good news for those people who find cartridges more convenient and easier to use whilst on the move.
They also make Registrars ink, a heavily pigmented permanent ink which is used for signing official documents. If you have a wedding certificate it will have been signed using registrars ink! Be careful if you fancy trying this ink, it will clog your pen up if left for more than a few hours. All of their other inks are perfectly safe for normal use.
Diamine can be found at www.diamineinks.co.uk
Diamine promote and support their products well and the website is easy to use😊. The inks are very fountain pen friendly. They are available online and through various specialist retailers.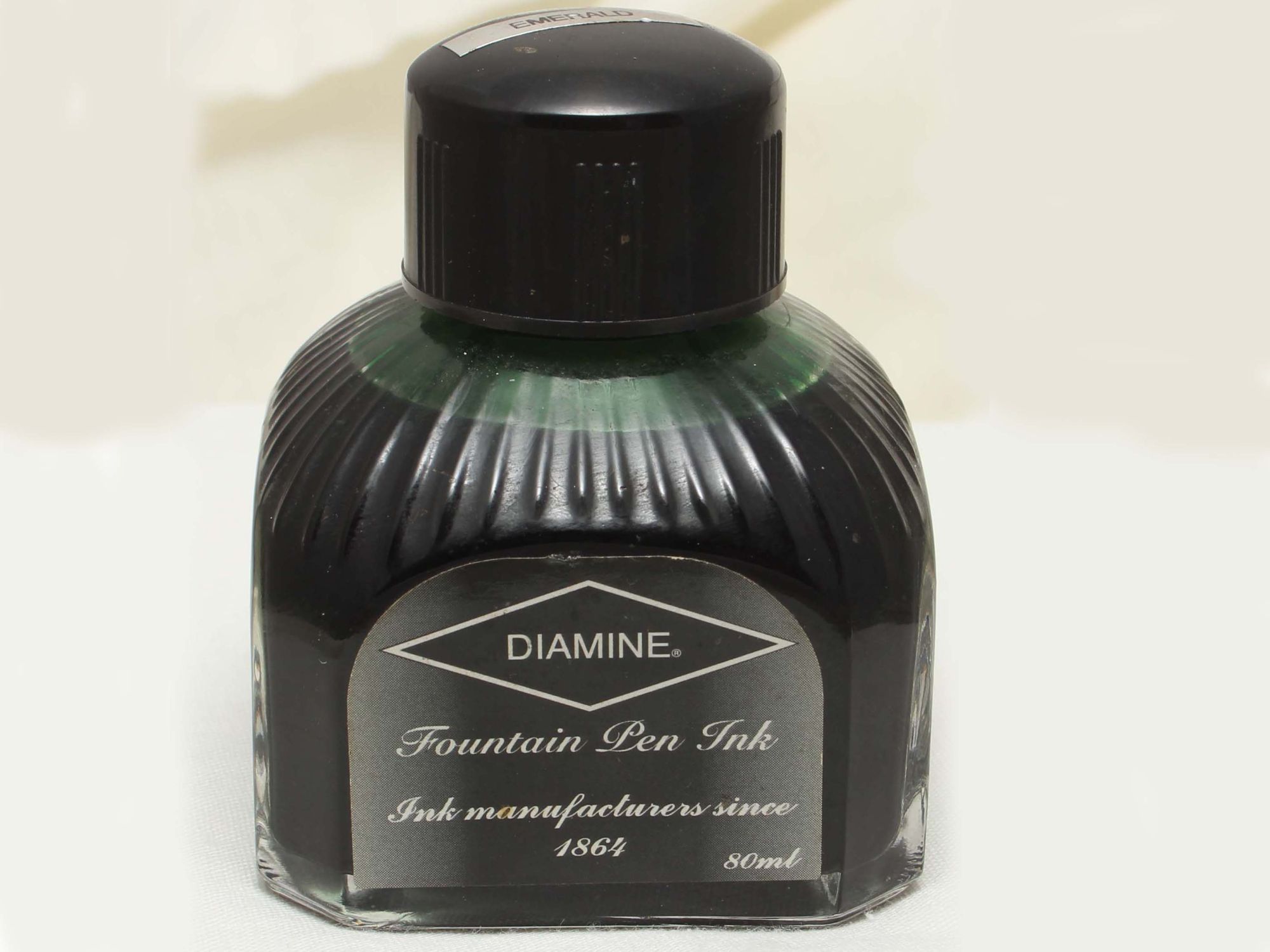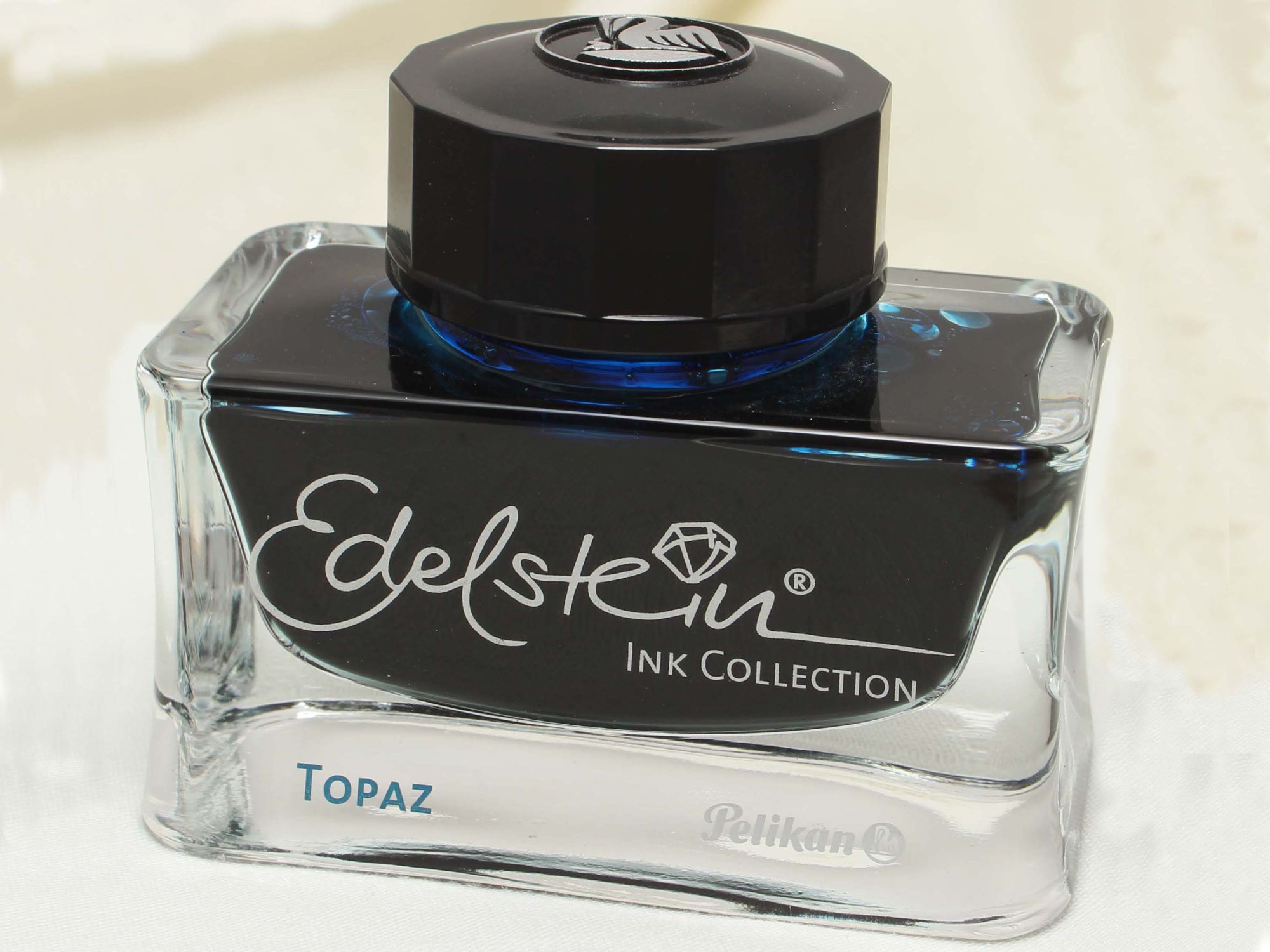 My personal favourite is the Edelstein 👍👍👍👍 range of inks from Pelikan. I try and pick one up from the pen shows and I have accumulated quite a few now. I love the Jade and the Aventurine, both delicious shades of green. These are really good quality inks and they are presented in solid, good looking, bottles.
They are not too heavily pigmented and they dry quite quickly as well. This is important to me as a left hander because I tend to smudge my writing if the ink does not dry quickly enough.
Pelikan are always adding new colours to their range and I am very much looking foward to my next acquisition!!
Pelikan inks are available here: https://www.pelikanpens.co.uk/collections/pelikan-edelstein-ink-bottles as well as other specialist on-line retailers.
Finally, another recomendation, not particularly the ink (although oviously it is good) but more the company. KWZ inks👍👍👍 are a relative newcomer to the world of fountain pen inks (they were established in 2012) but they have gone a long way in a short time. My good friend Konrad peronally formulates and develops the inks and they are wonderful! They have developed a cult following in the fountain pen world and their website is well worth checking out - https://www.kwzink.com.
They are based in Poland but they try to attend most of the UK pen shows where they have made a lot of friends. One of my particular favourites is the Newky Brown ink illustrated here which was made as a special batch for the Newcastle Pen show in 2019. KWZ often make unique ink batches for special occasions so keep an eye out for them in the future.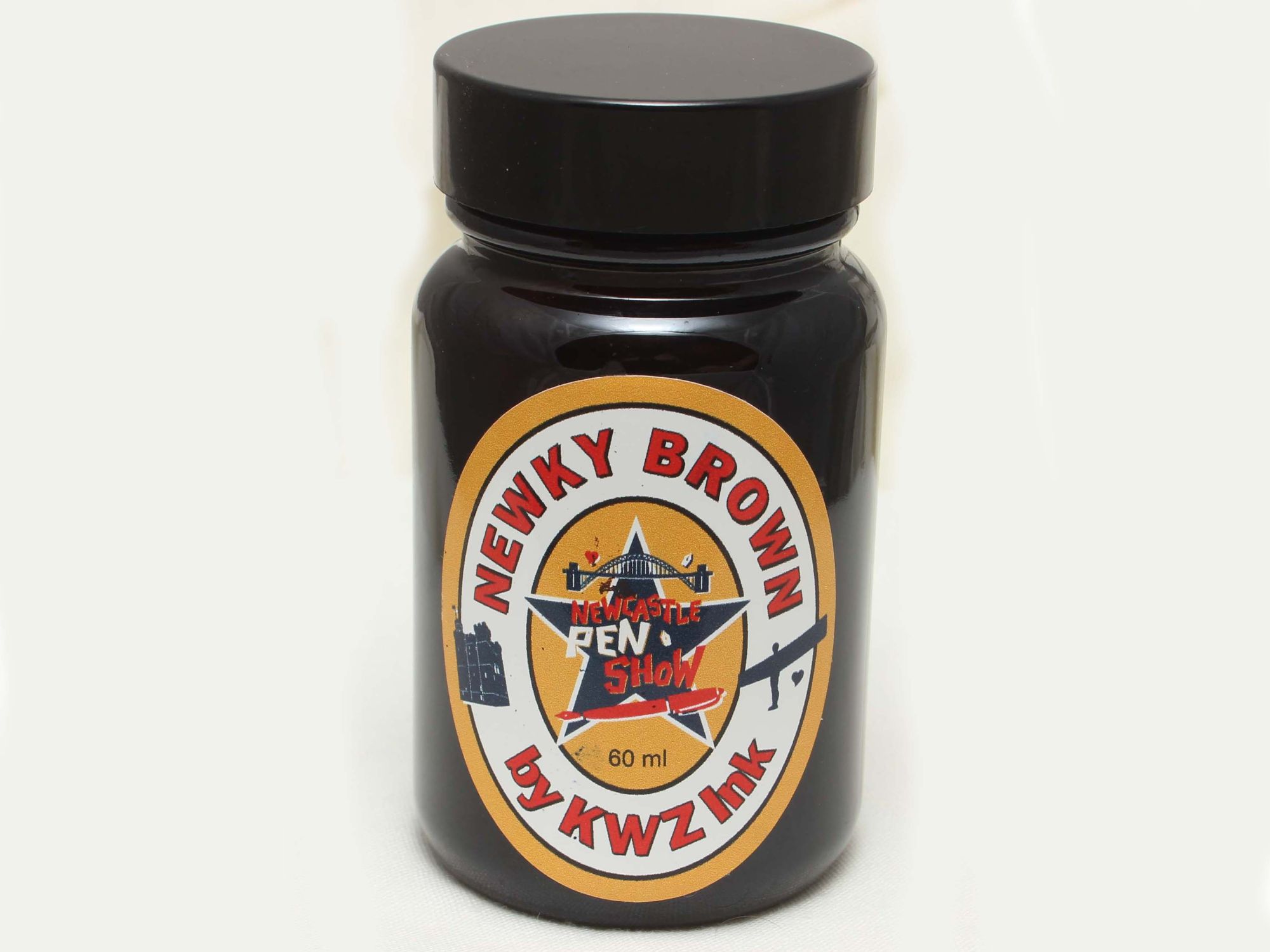 Finally, no guide to good ink would be complete without a word of warning on what not to use. Although "Winsor and Newton" Inks and "Rowney" inks are very good when used as drawing inks they are oil based and will clog your fountain pen up almost overnight. I have spent many miserable hours chipping away dried oil based ink from nibs, feeds and sections. it is like Araldite and no amount of soaking makes the process any easier😒 I charge a lot for this process so be warned!!!!