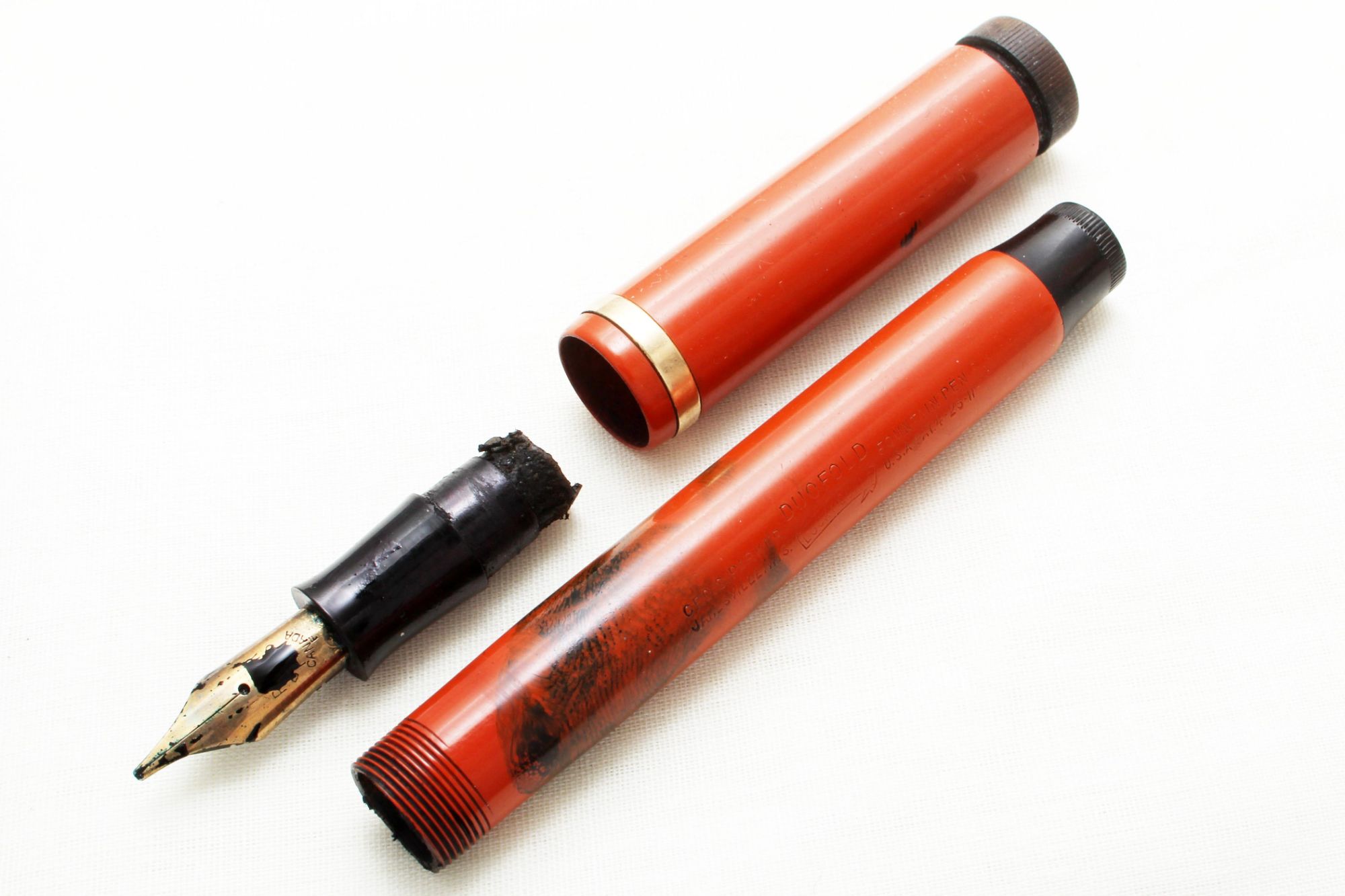 The team at Vintage Fountain Pens Ltd have a great deal of experience in repairing and restoring a wide variety of writing instruments. A standard service will solve the majority of problems and includes the following;
A Physical check of the condition of the pen, looking for hairline cracks and missing, damaged or worn components.
Dismantling of the pen down to its component parts.
Full ultrasonic clean of all components.
Fitting of new ink sac or diaphragm and any required gaskets and seals.
Reassembly and comprehensive testing including filling and writing.
Any necessary nib or ink flow adjustment
Return Postage and Packing
The cost of a service varies according to the type of pen, the following is a brief guide;
Parker Duofold Aerometric and Parker 51 Aerometric - £25 including return UK P&P
Most Lever, Twist and Button Fillers - £30 including return UK P&P
Sheaffer Touchdown - £32 including return UK P&P
Sheaffer Snorkel (inc PFM) and Parker Vacumatics (inc Parker 51 Vac) - £35 including return UK P&P
Montblanc, Pelikan or Onoto Piston Fillers - from £40 including return UK P&P
The prices above exclude the cost of any spare parts (nibs, caps, clips, barrels etc) that may be required. Overseas postage will incur an additional cost of £4 for standard Airmail or £12 for International Signed for with compensation up to £250.
If you have a pen that needs repairing or restoring contact us for an initial assessment, we may need to see the pen before we can give an accurate quotation. If you send the pen to us and decide not to go ahead with any work it will be returned to you free of charge.
Turn around time is generally one working week. Use the contact form below to let us know how we can help you.
Please complete the form below and click the Send button to get in touch with us.
Thank you for submitting the contact form.